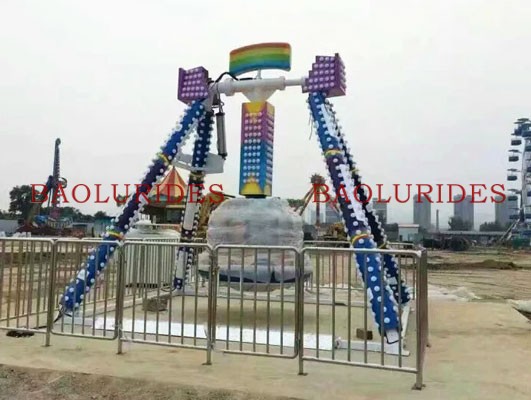 Mini Pendulum
Mini Swing Pendulum Ride is a classical indoor park ride equipped with the newest technology. Its structure is made of fine materials. It is fit for Children,Family can play it together on holidays.Its area is small, not so high, so it is suitable for any places and owners.
chat online
Mini Pendulum Ride is a kind of thrill amusement park ride, also called Top Swing, Small Hammer. When the equipment starts, people in the pendulum can be swing back and forth by the air cylinder.
Mini Pendulum is an interesting children game machine, with a capacity of 5 persons. The seats rotate by 360 degrees, and the air pressure device promotes the swinging of seats.
MINI SWING PENDULUM
Model:

BL-00

85

Item

Mini Swing Pendulum Ride

Code

BL-0085

Area

5m*5m

Height

H4.2m

Rated passenger

6P

Power

4KW

Voltage

AC380V